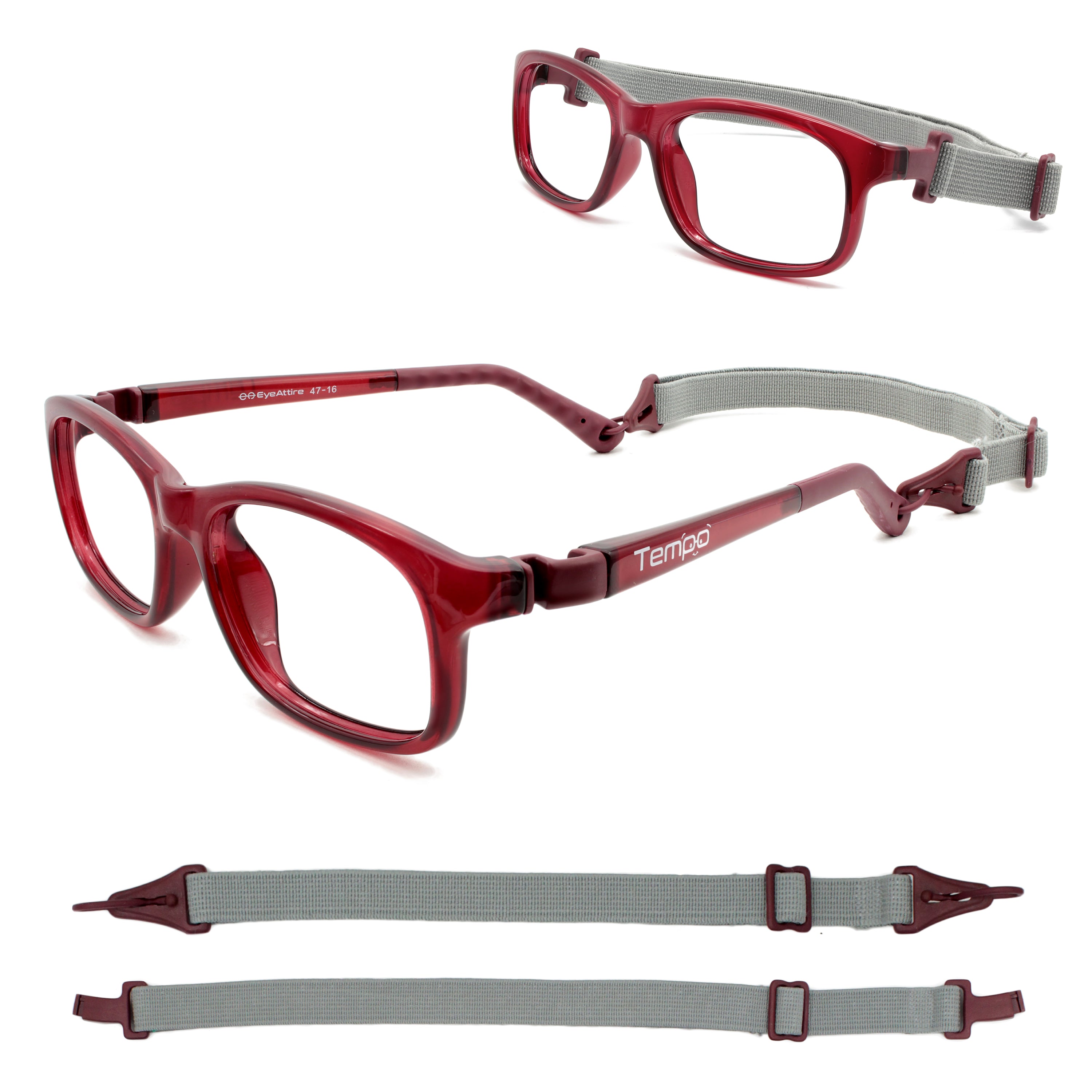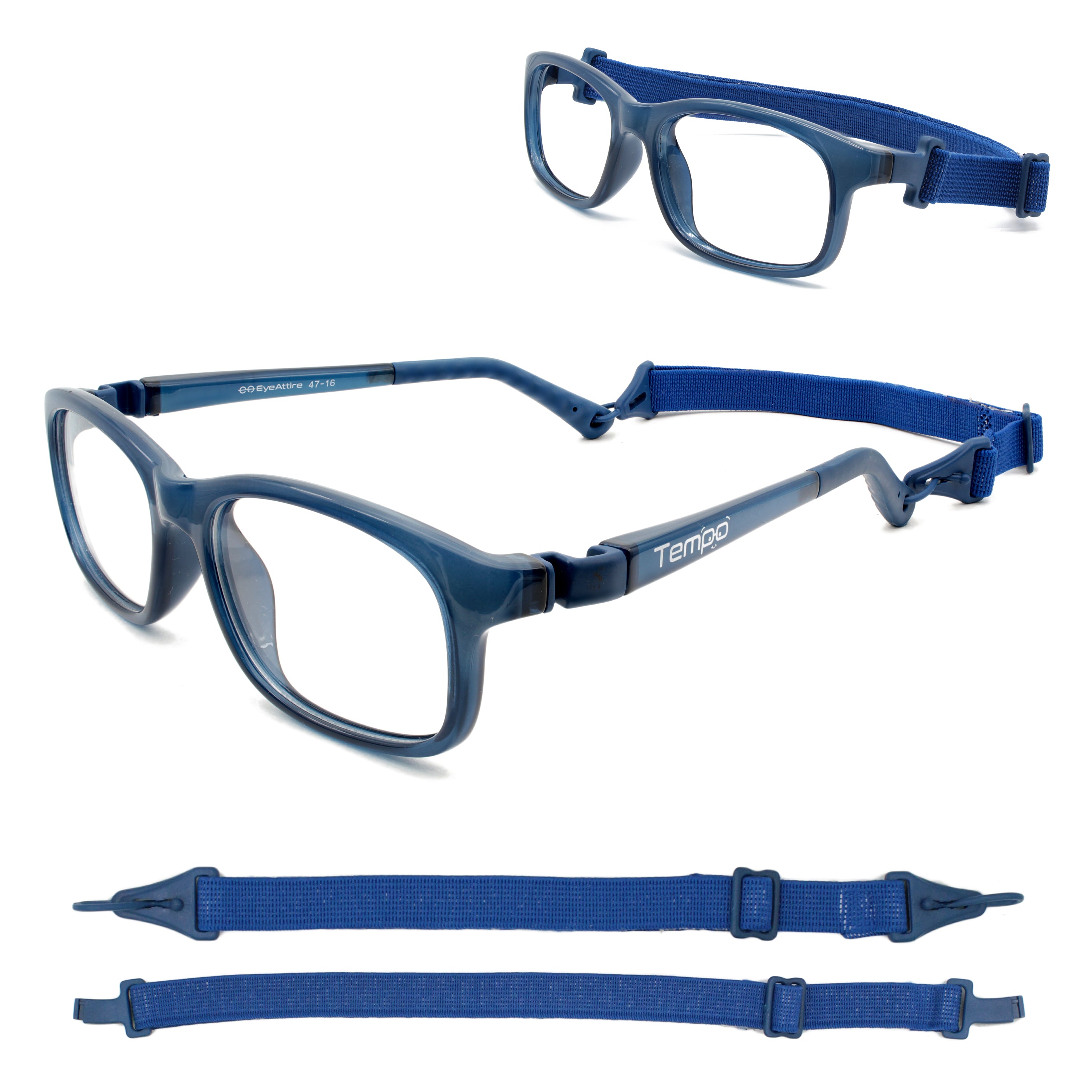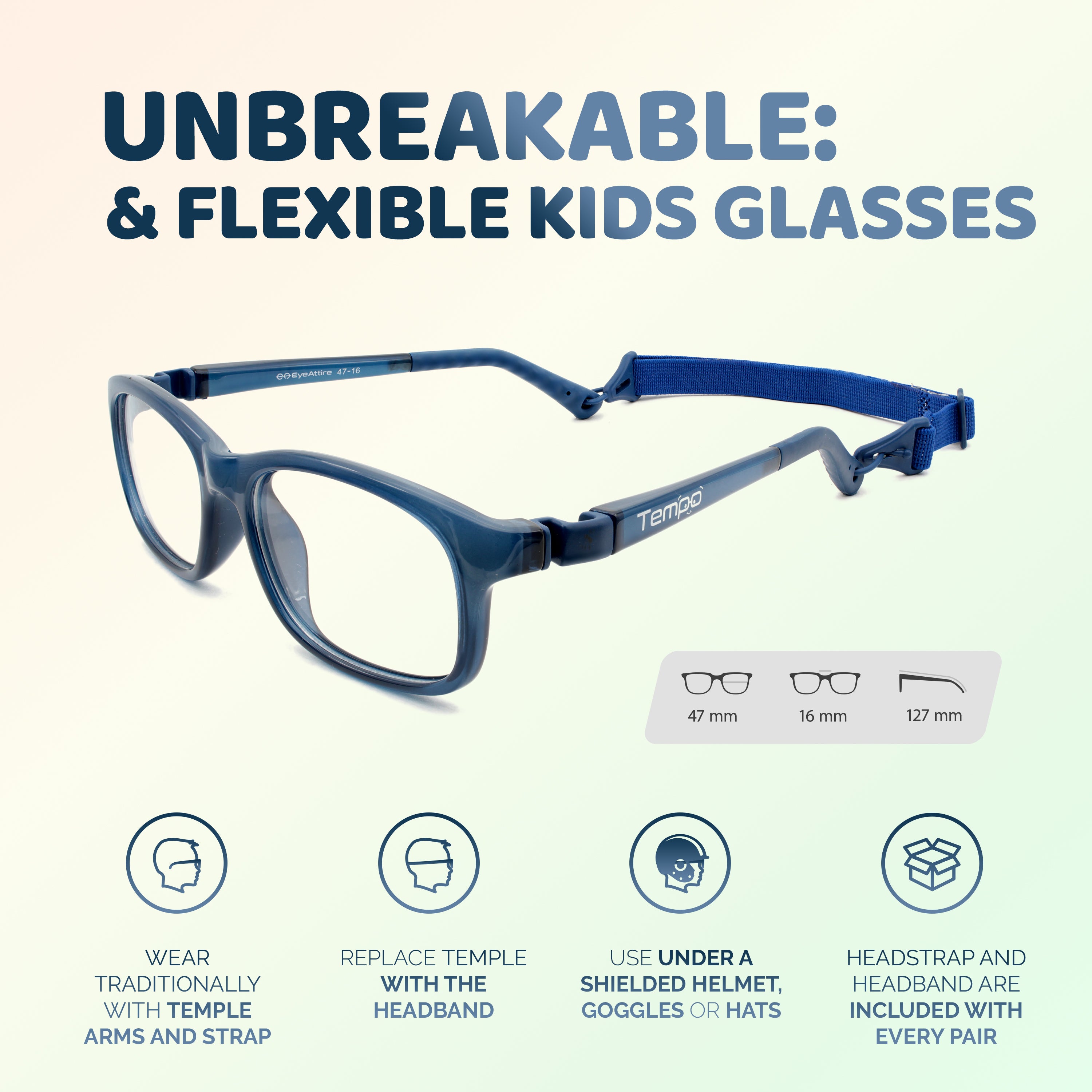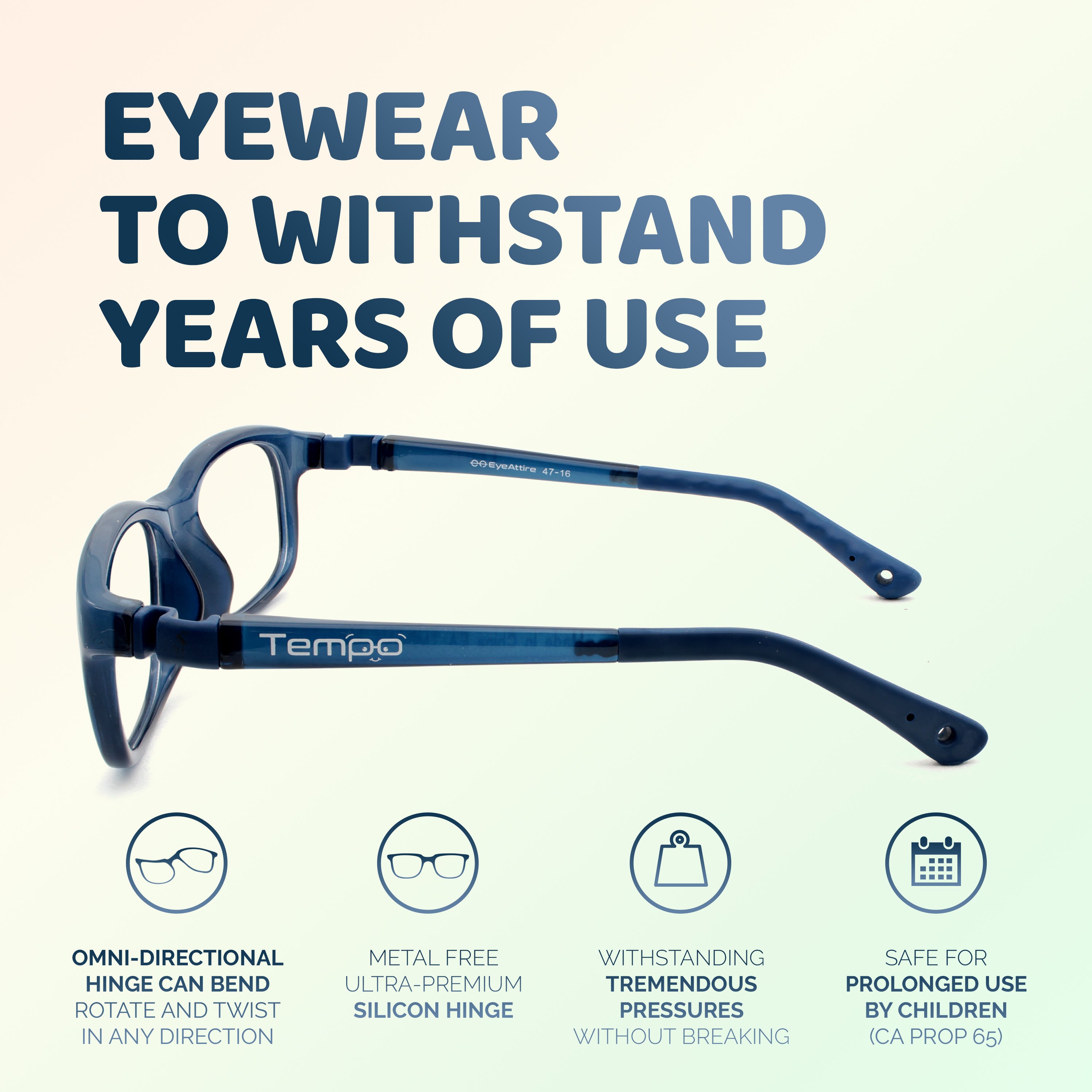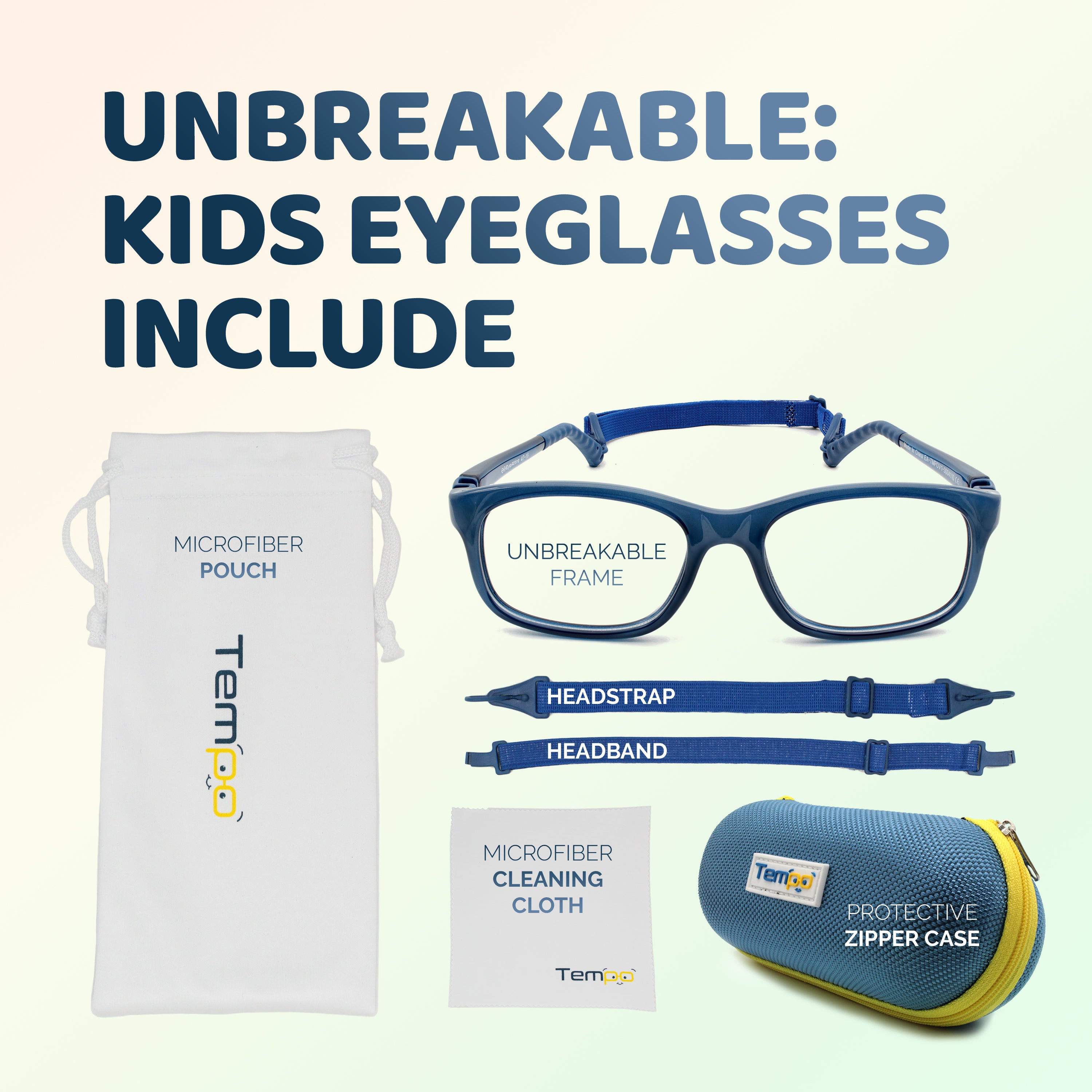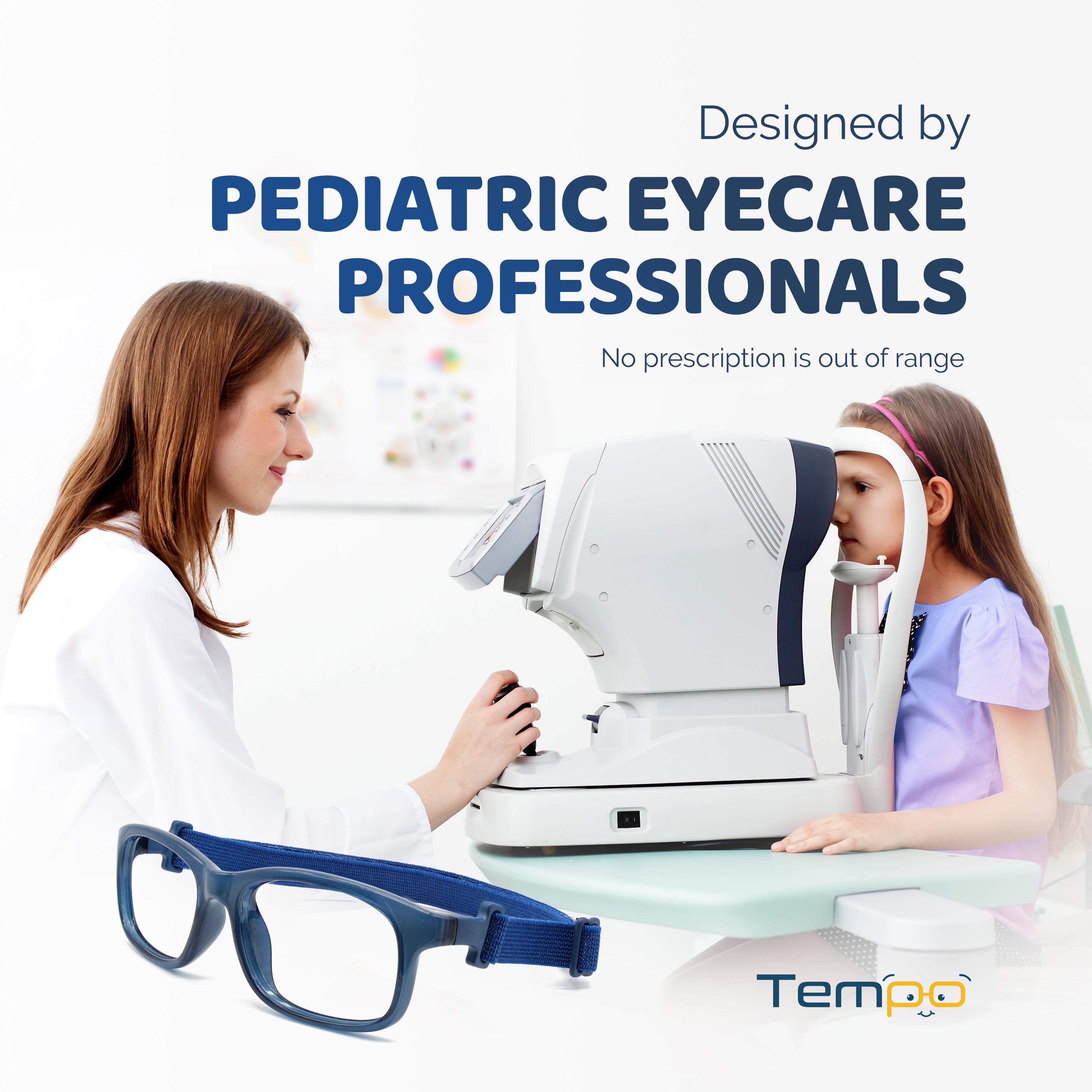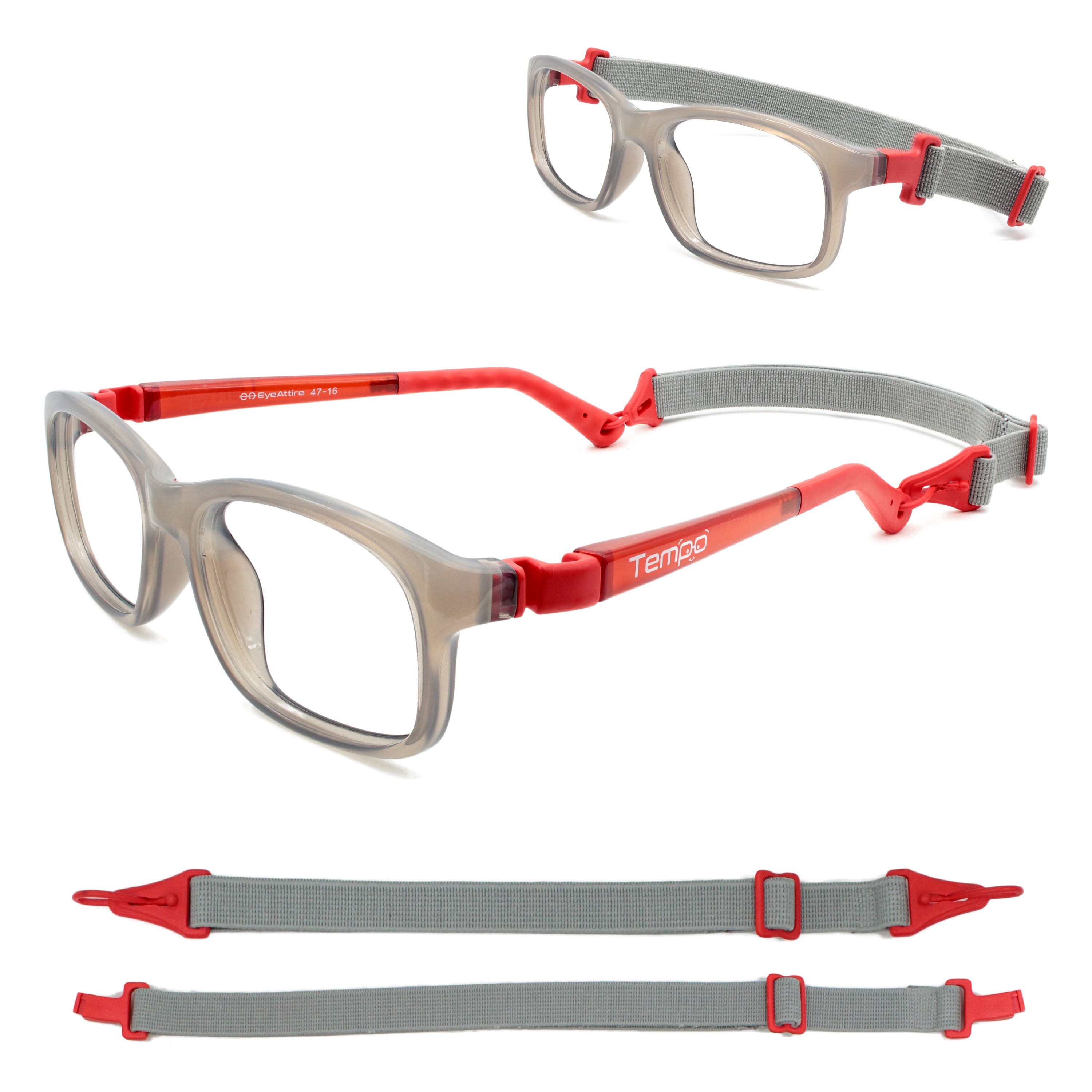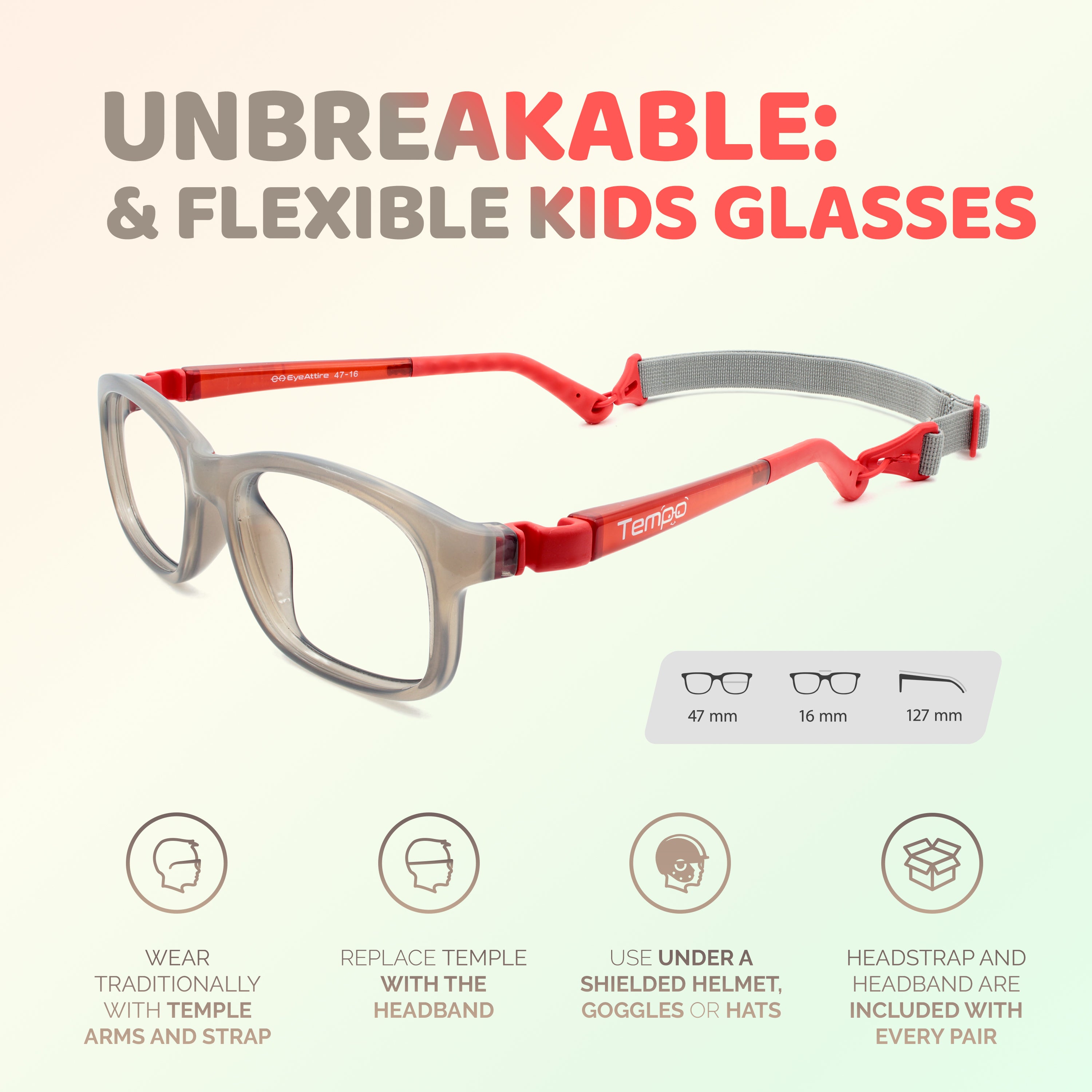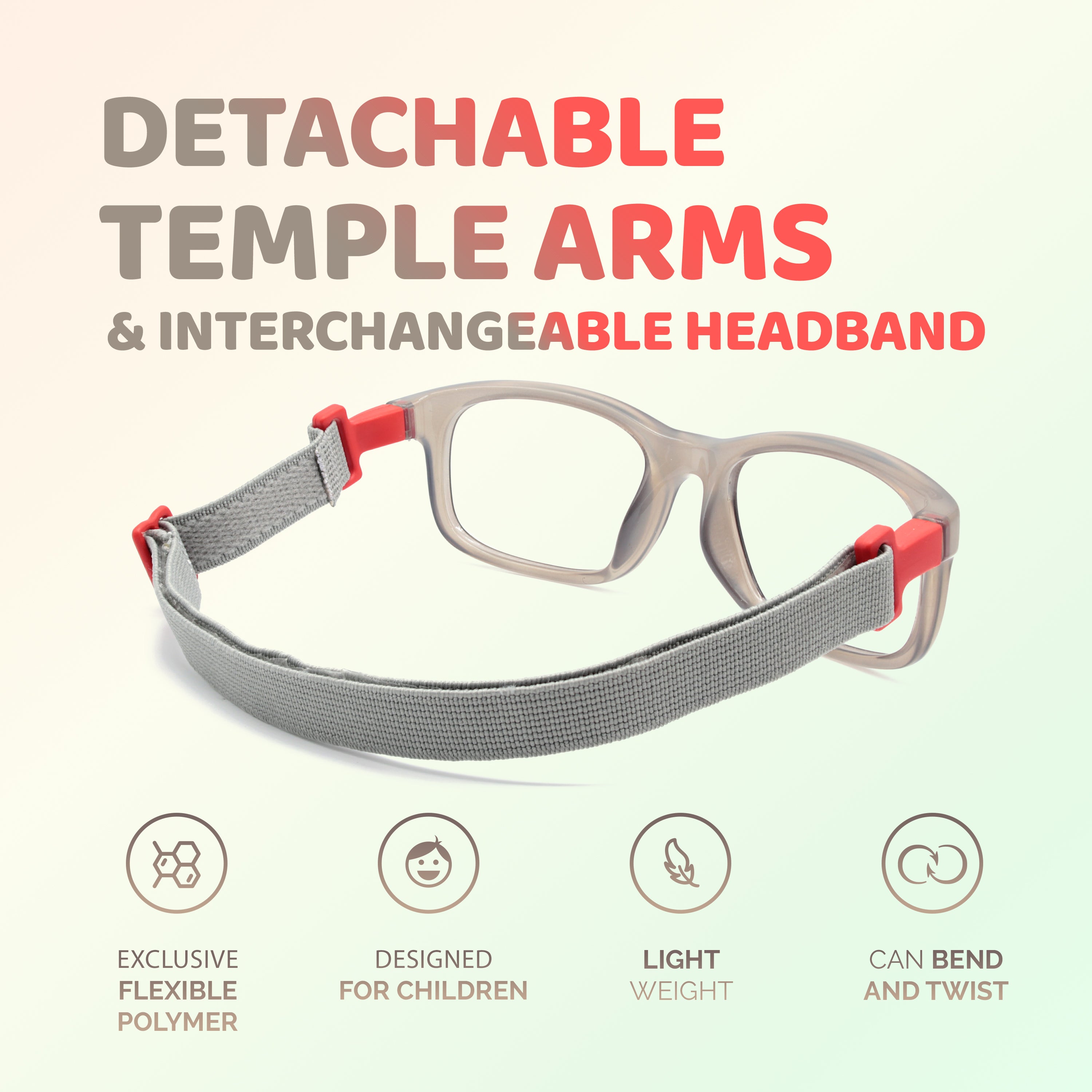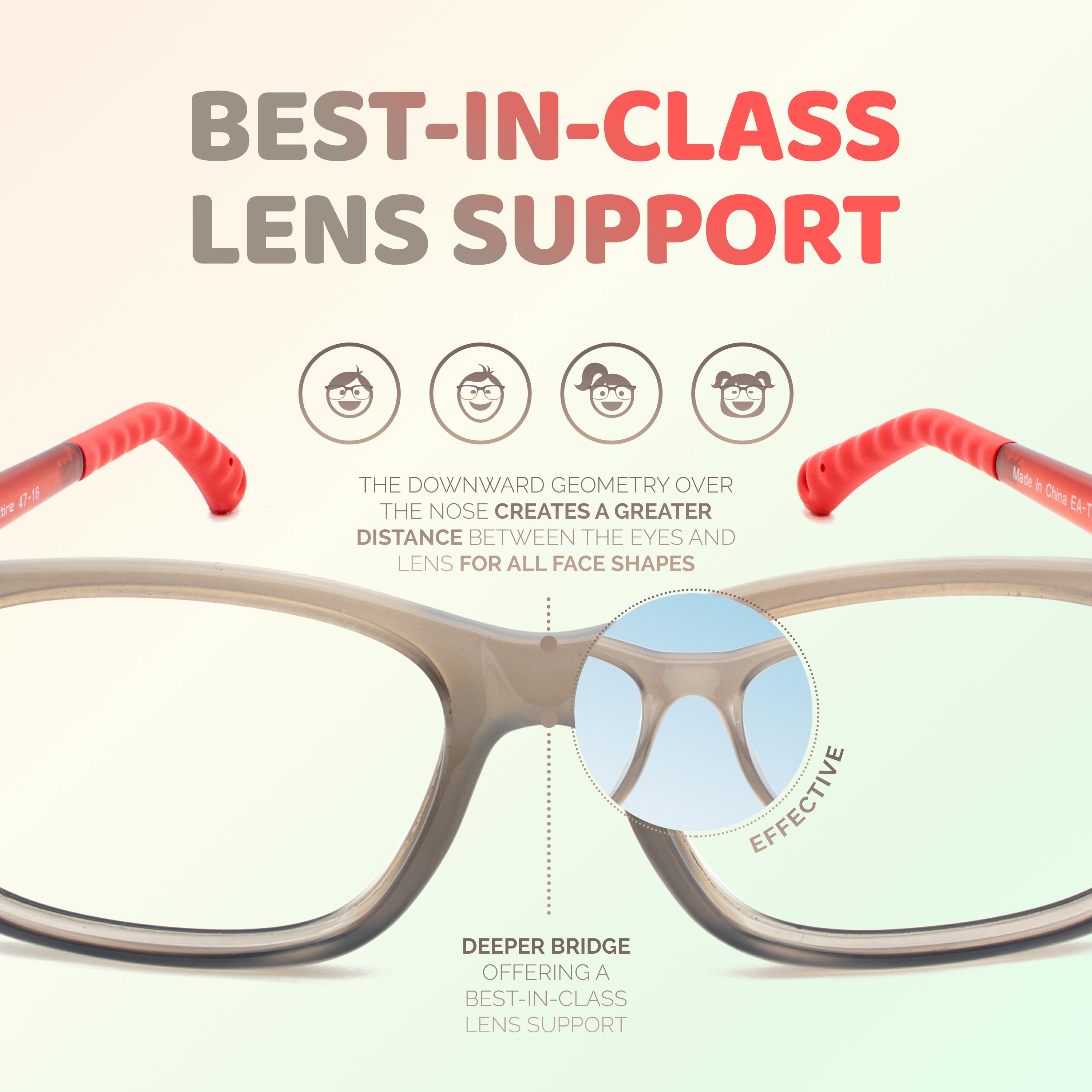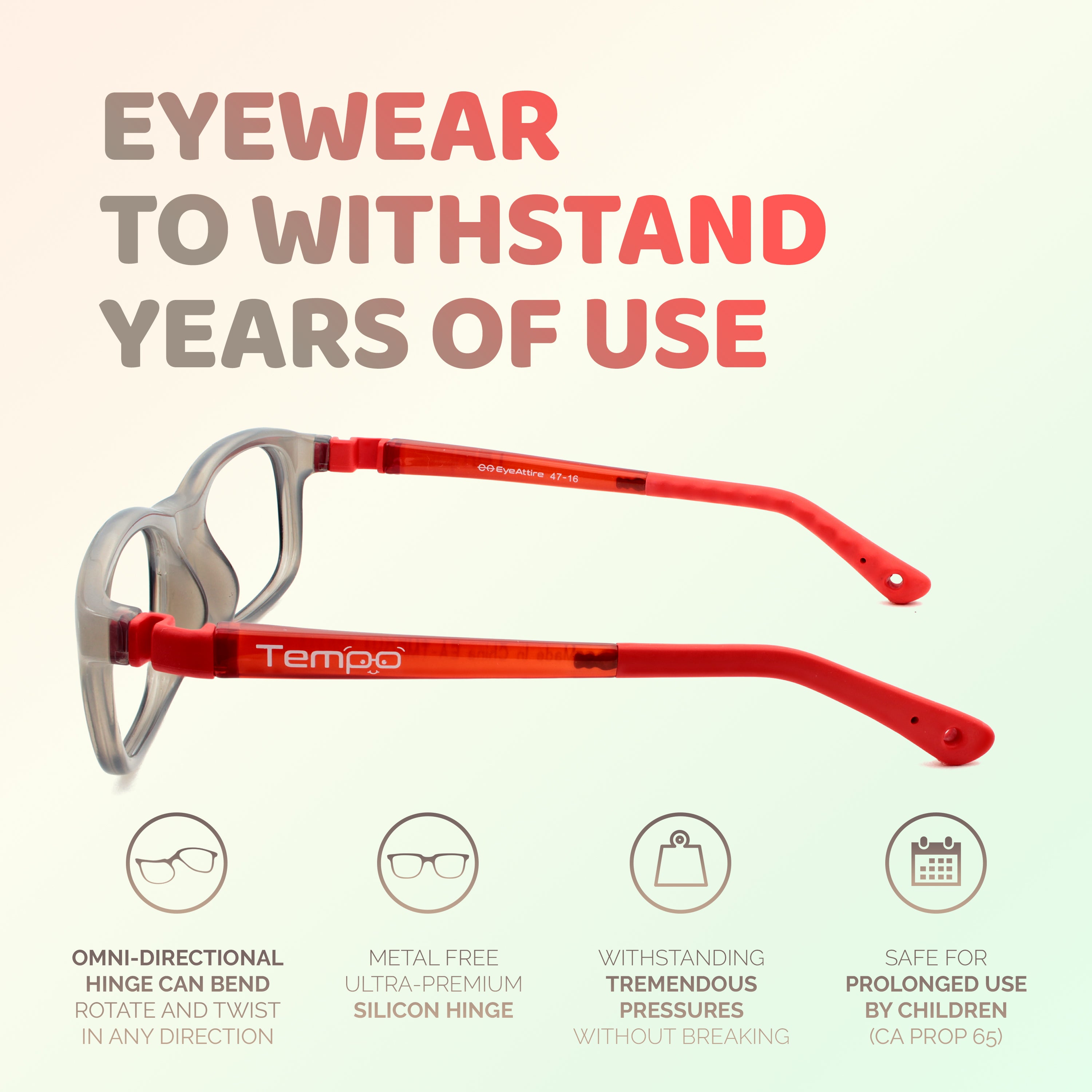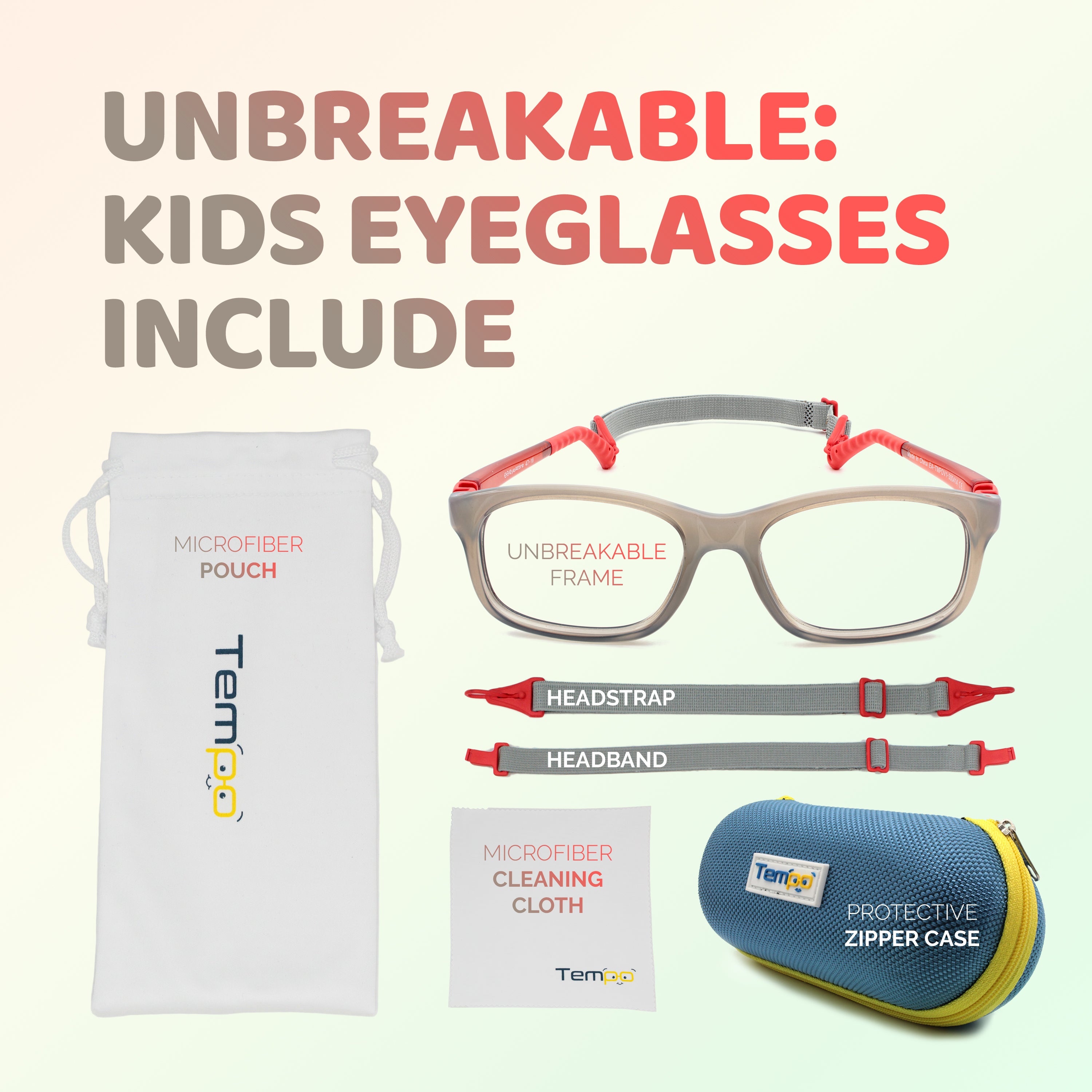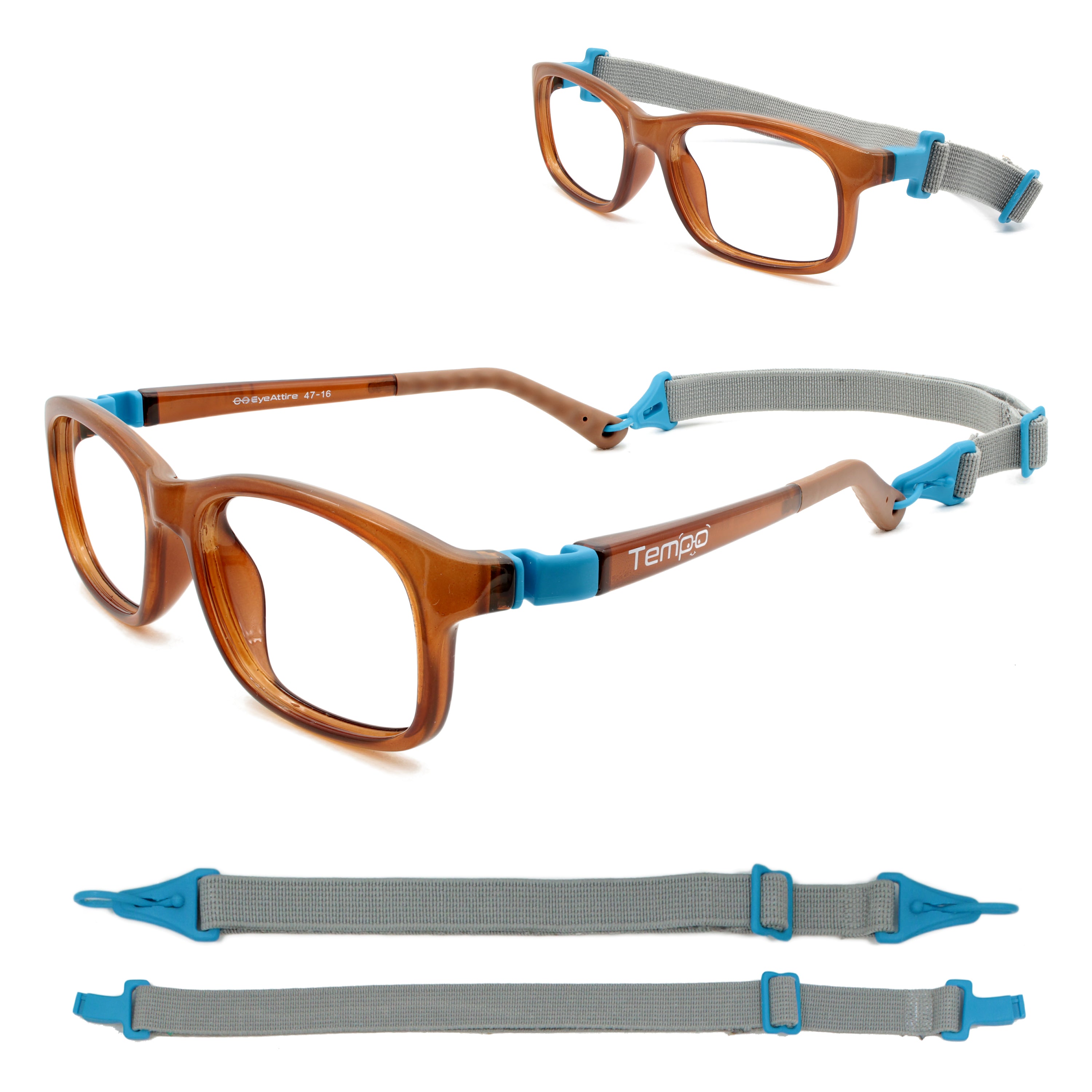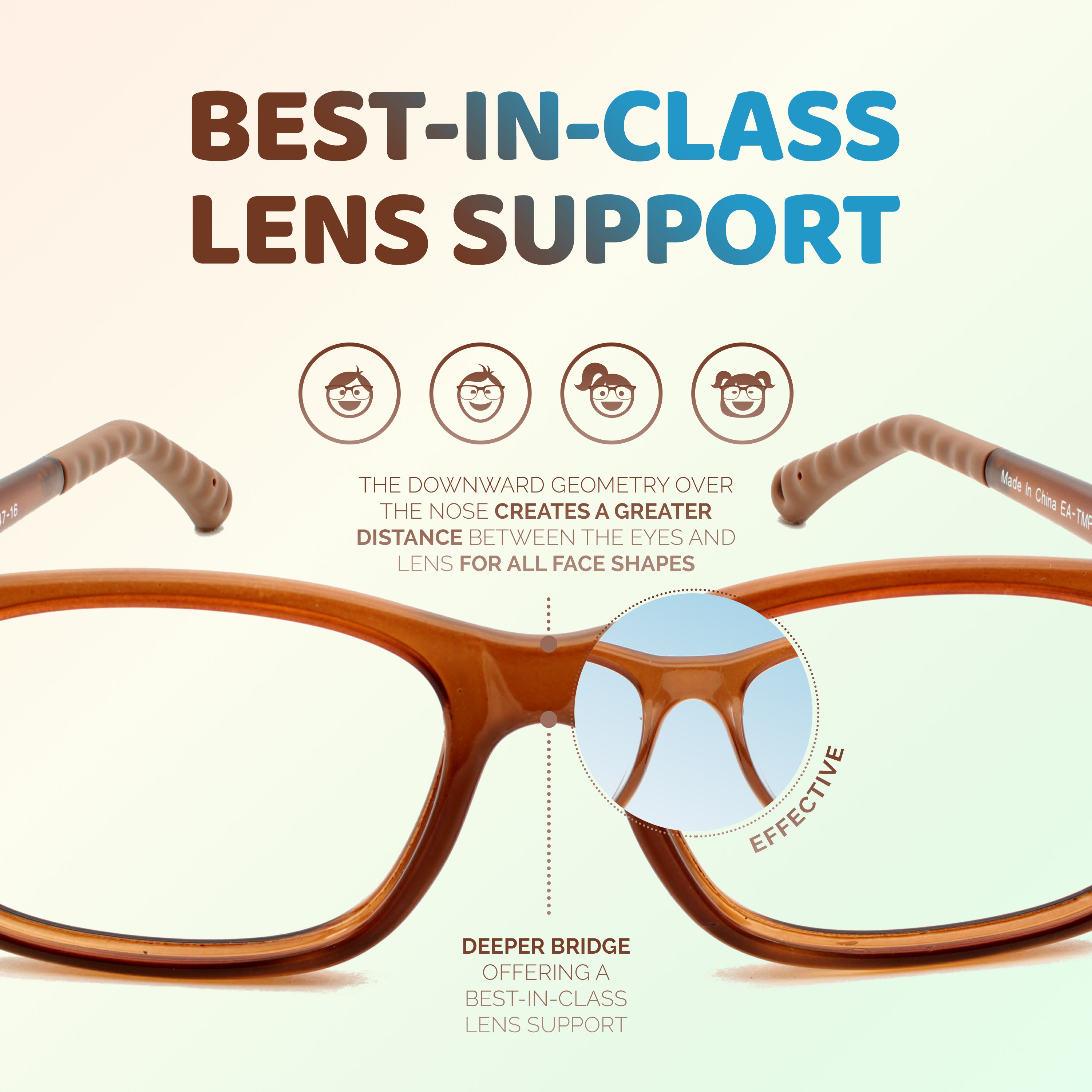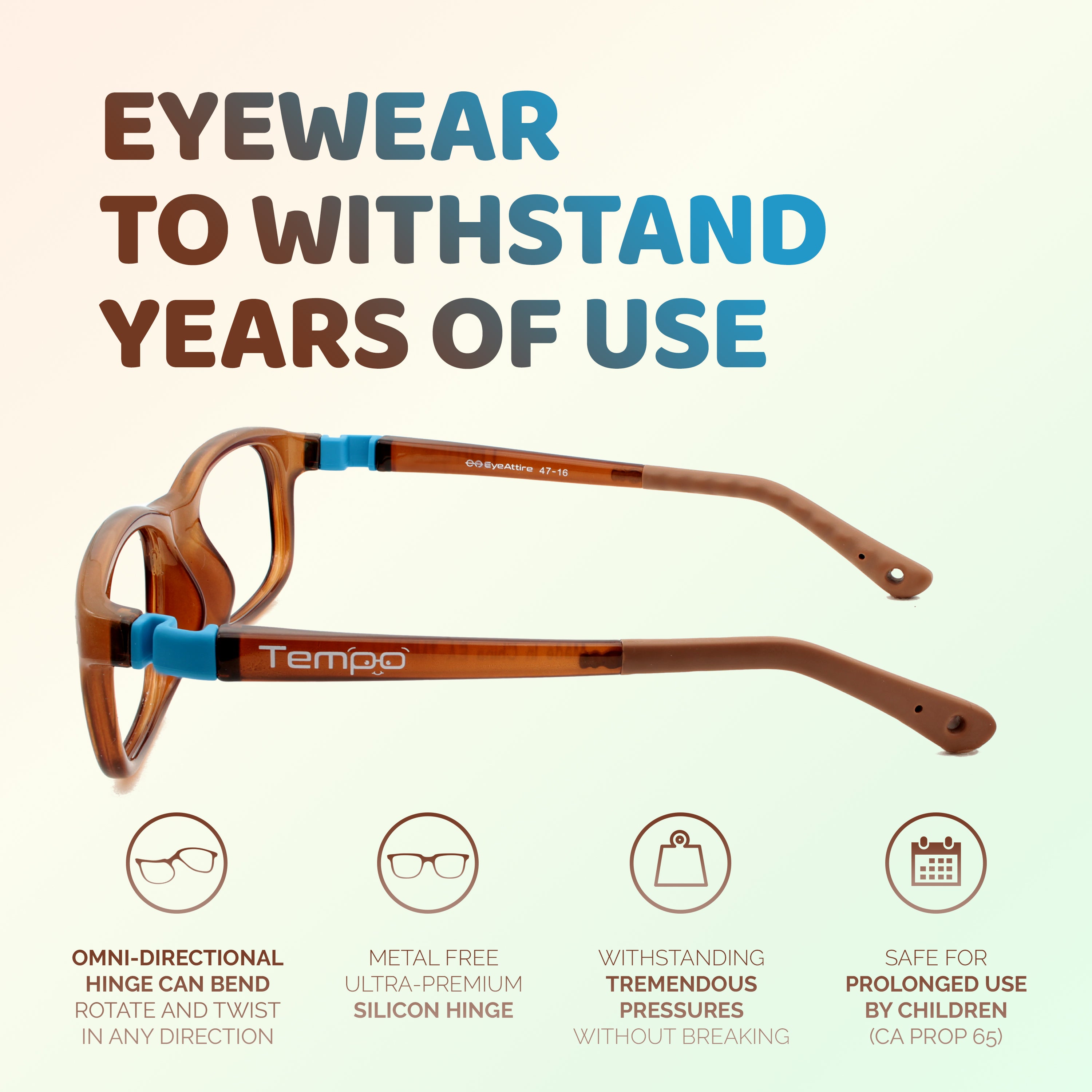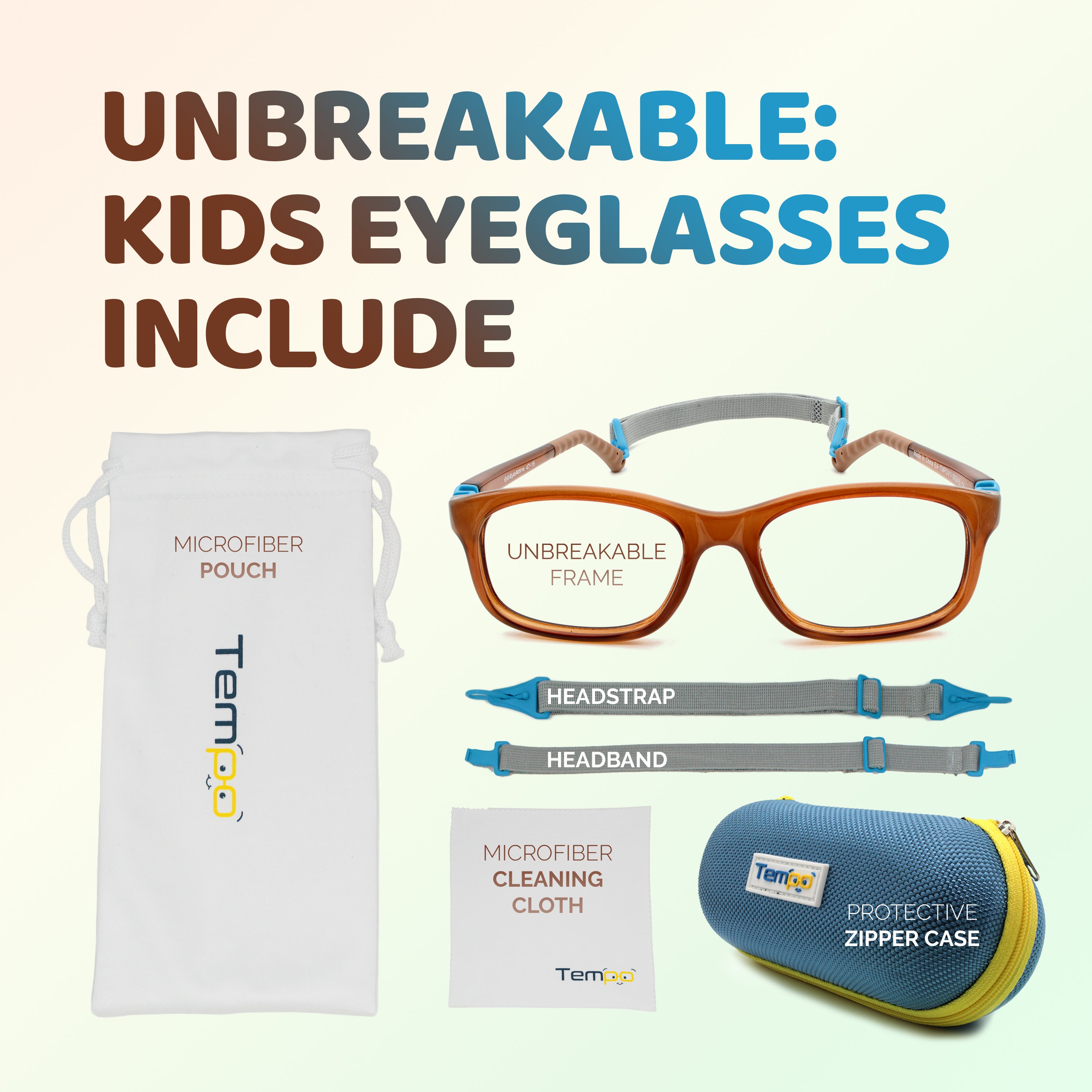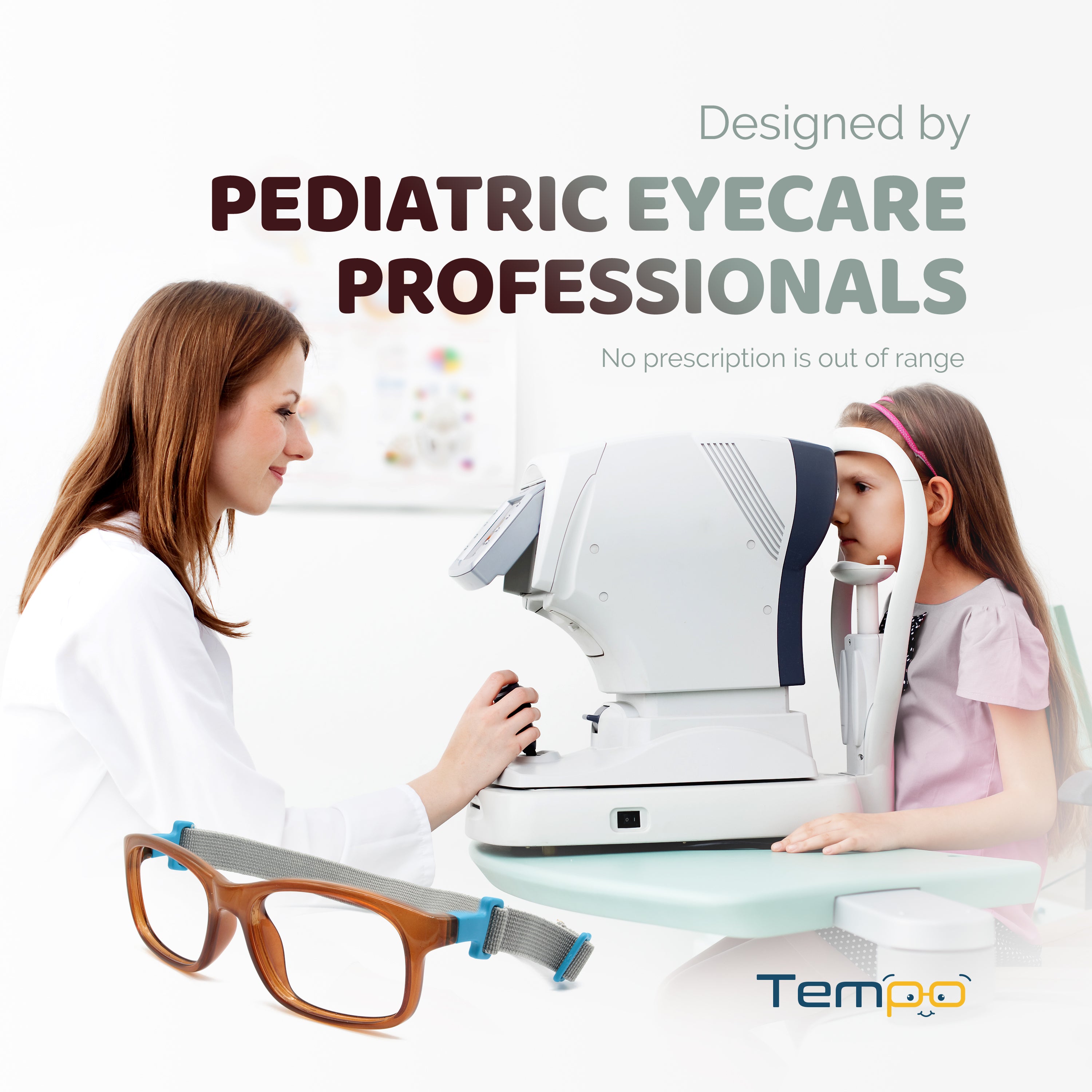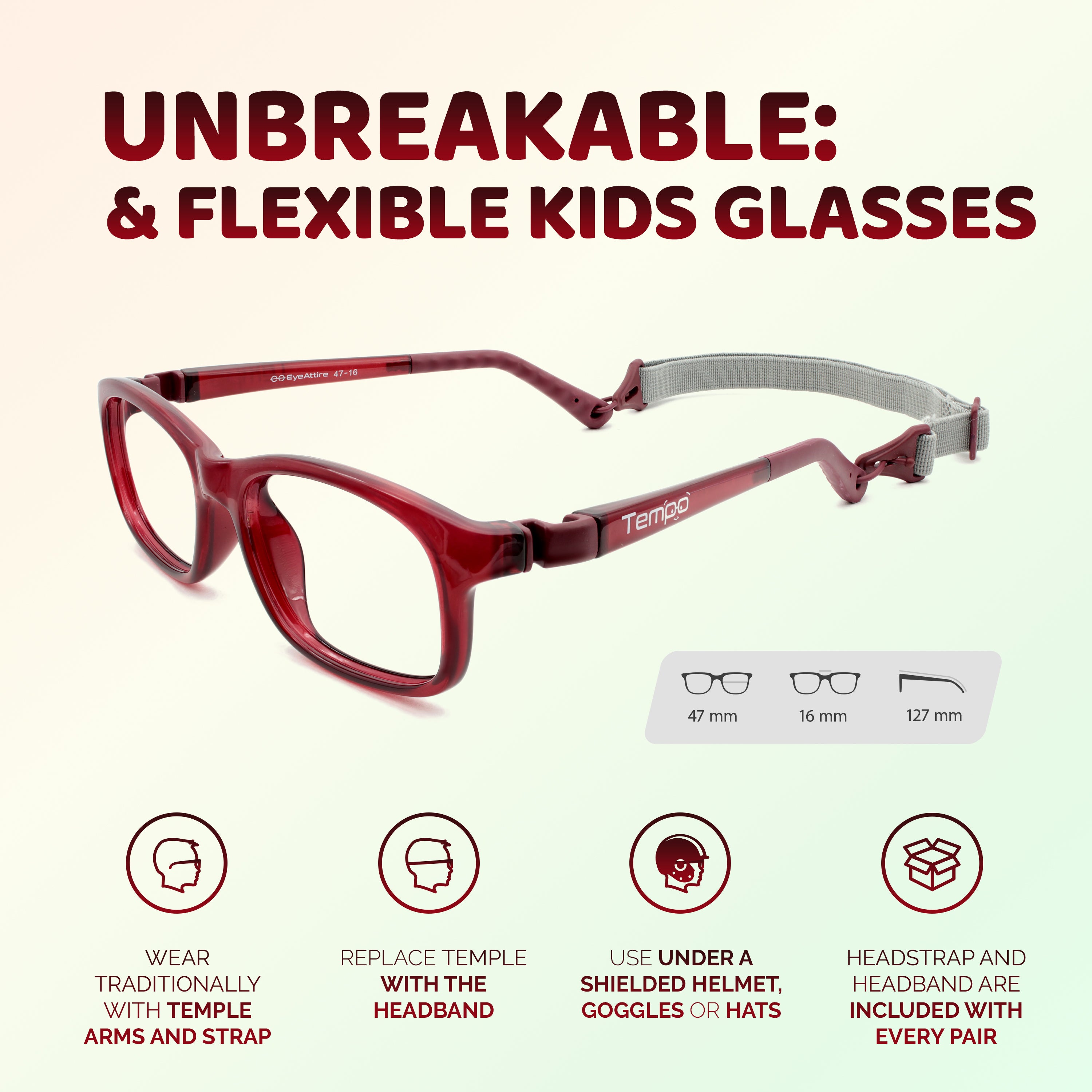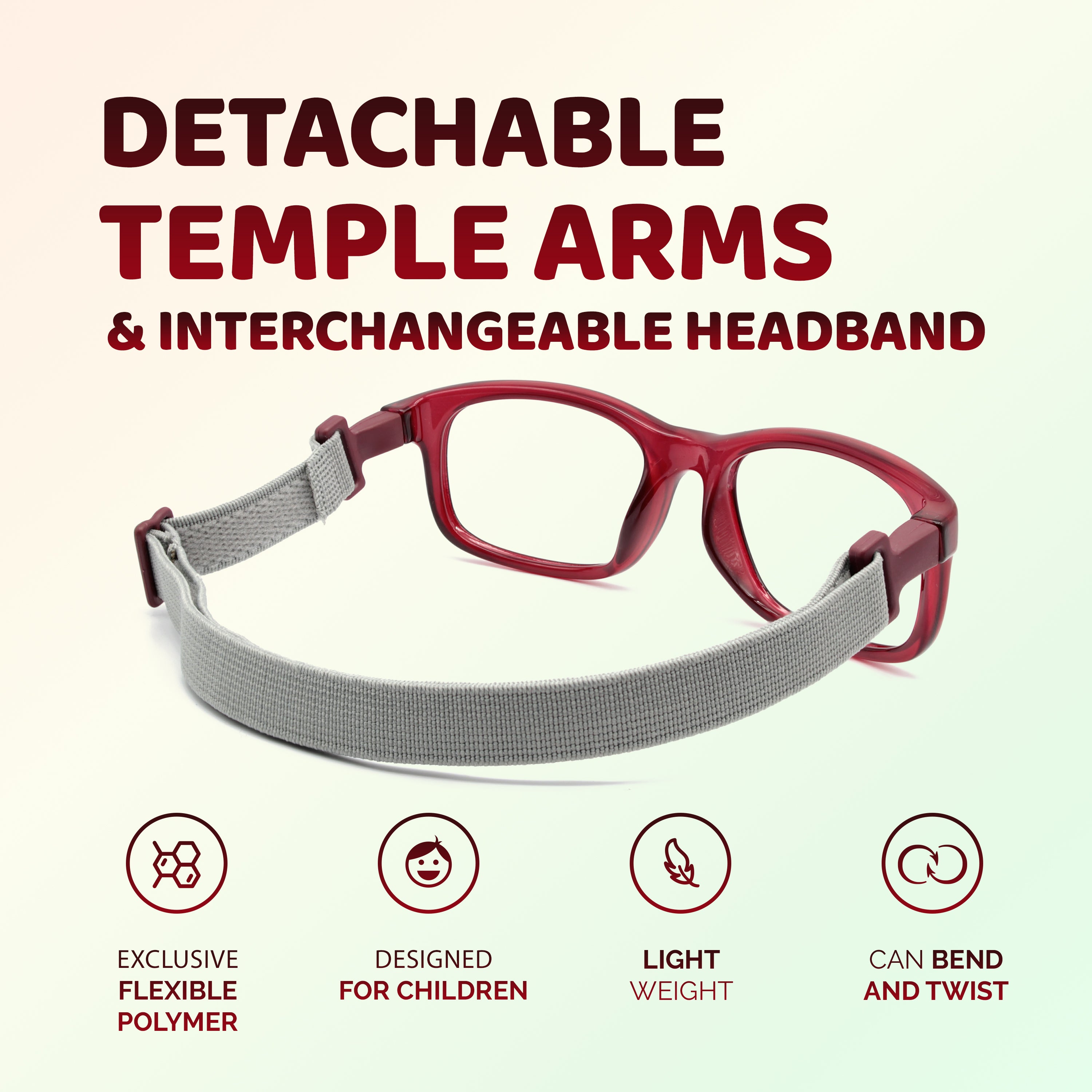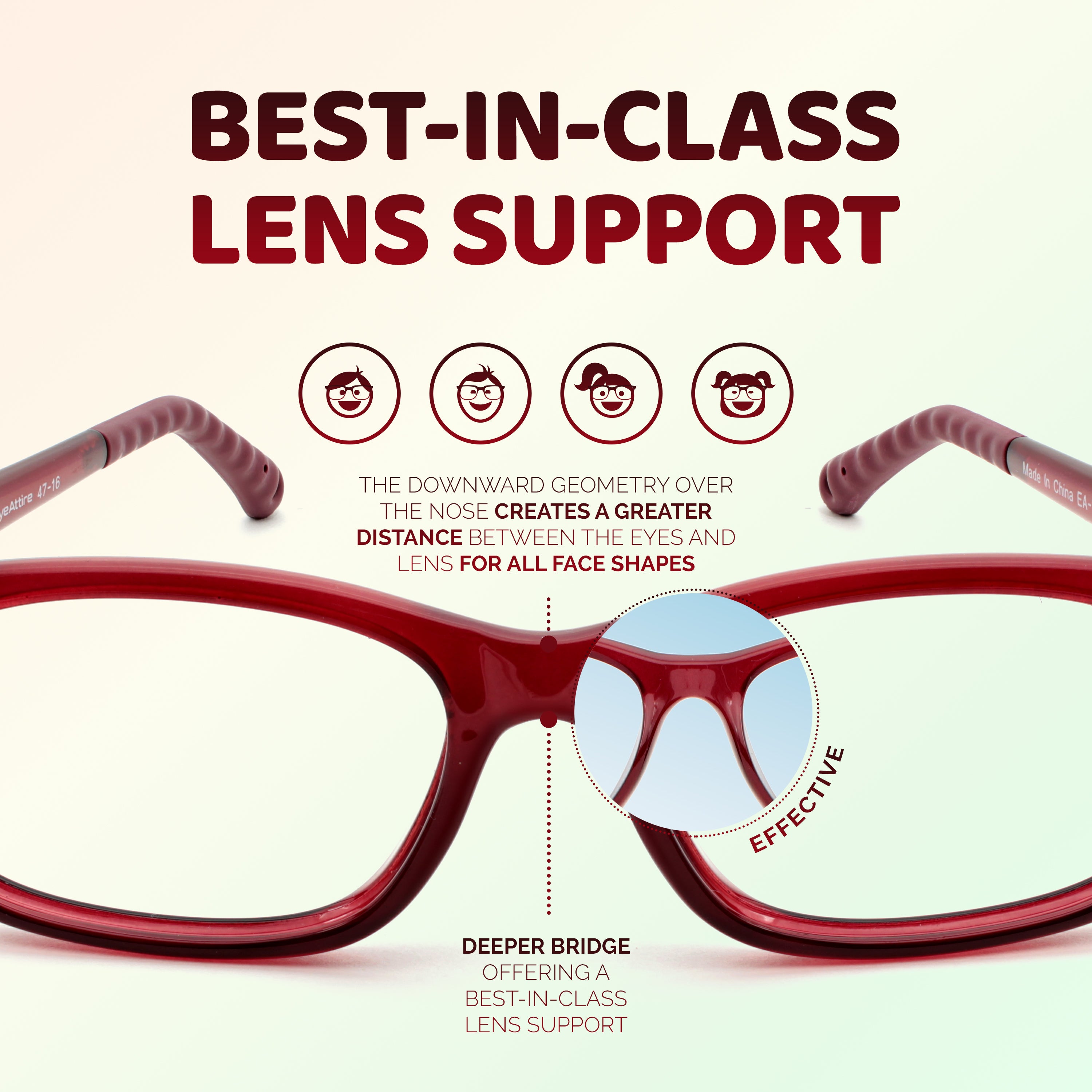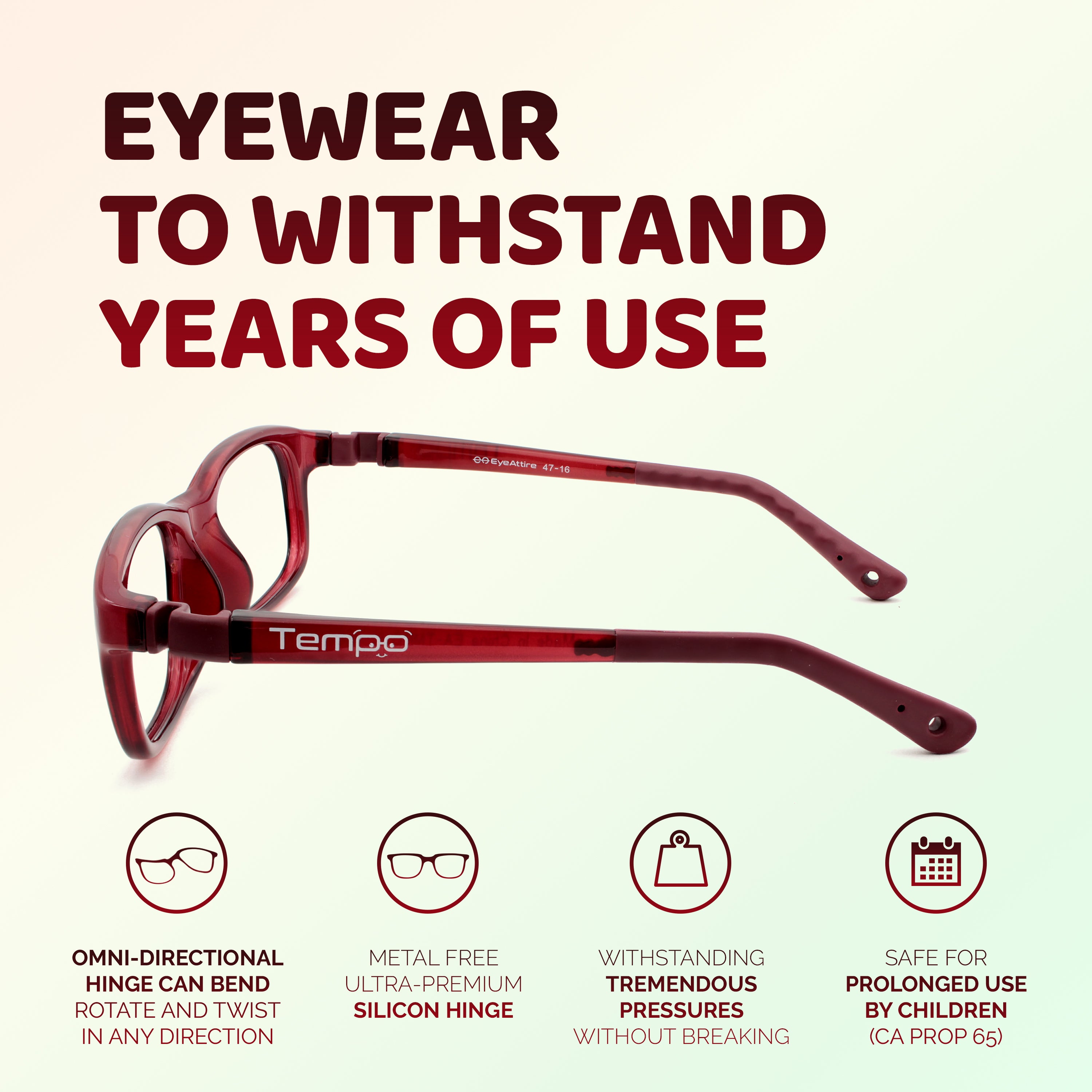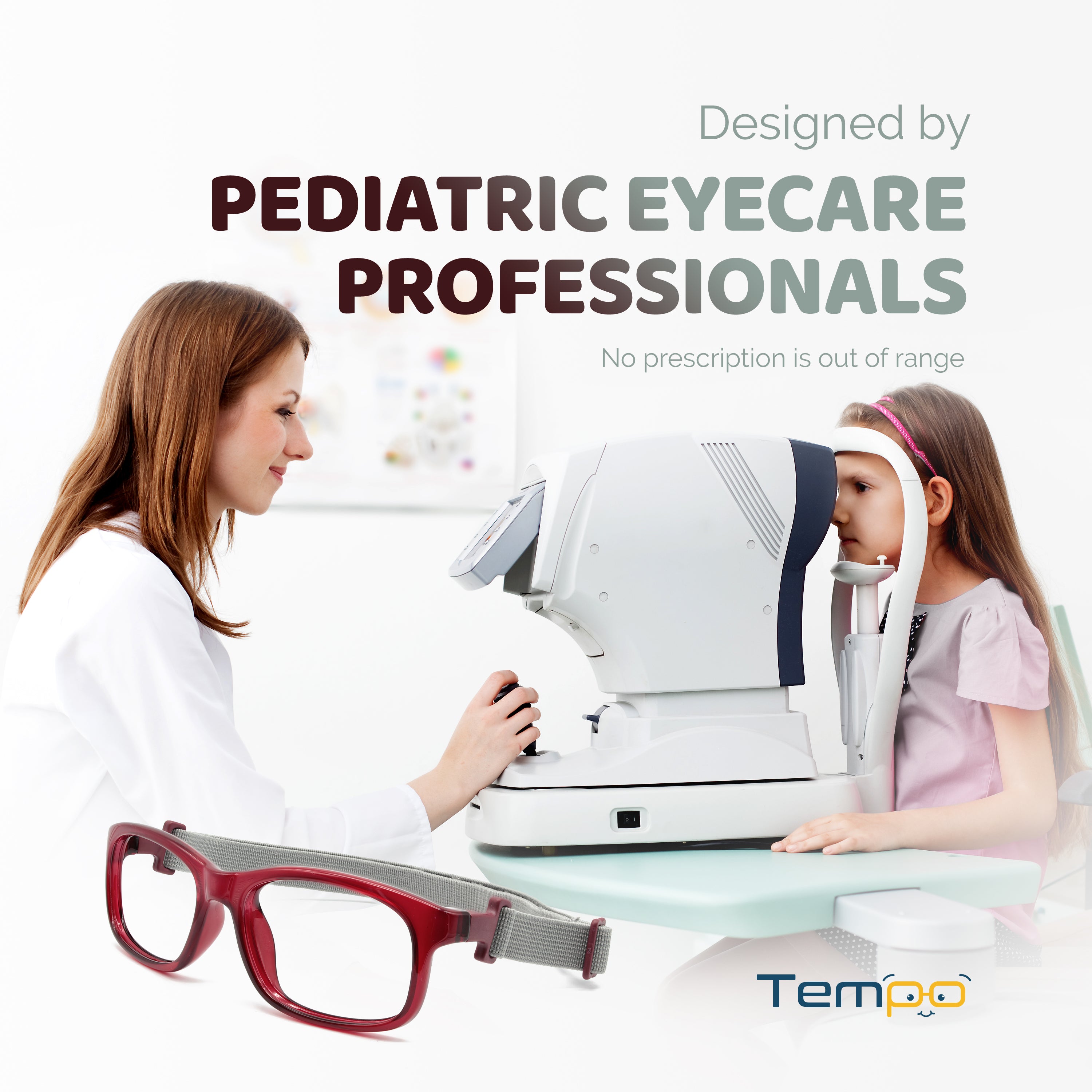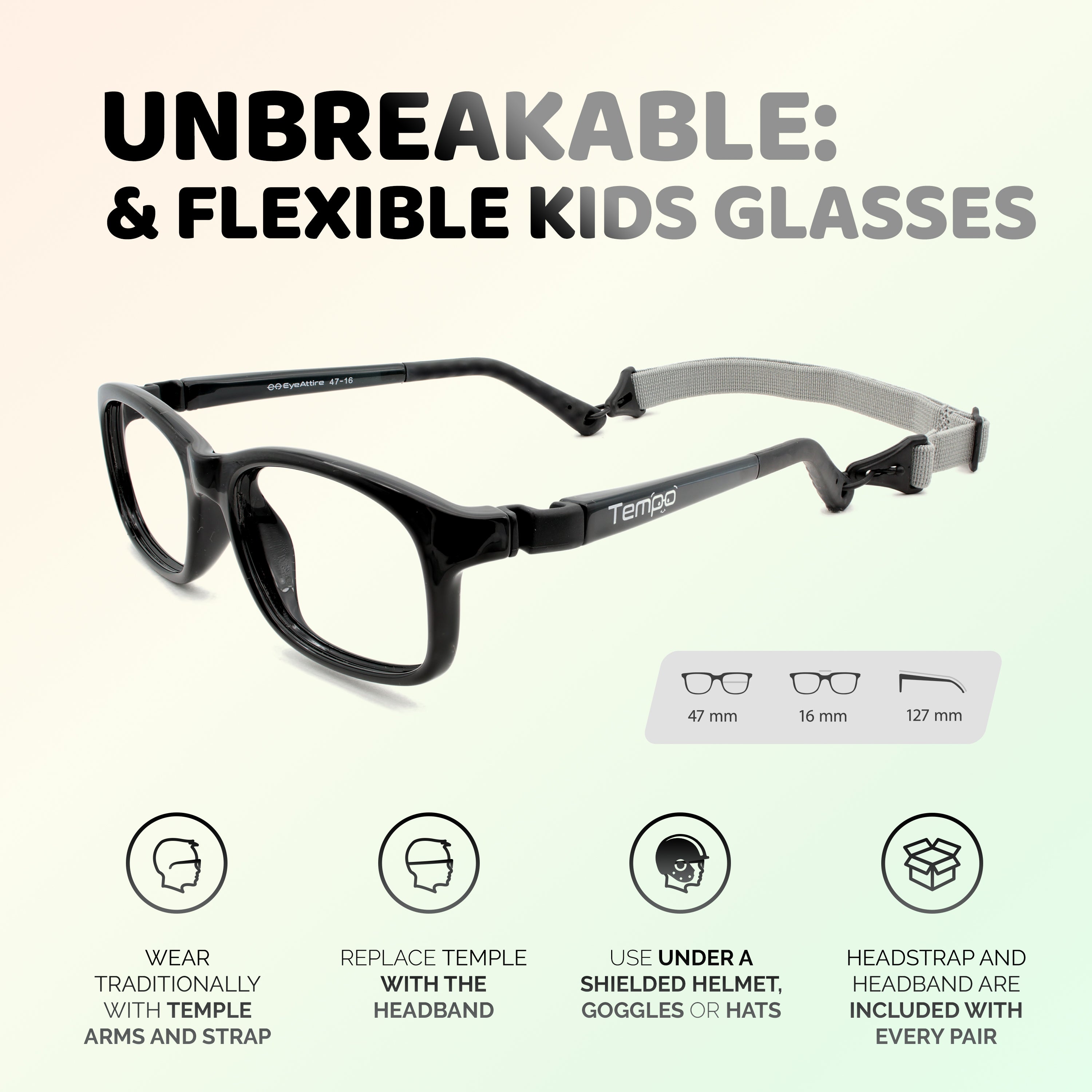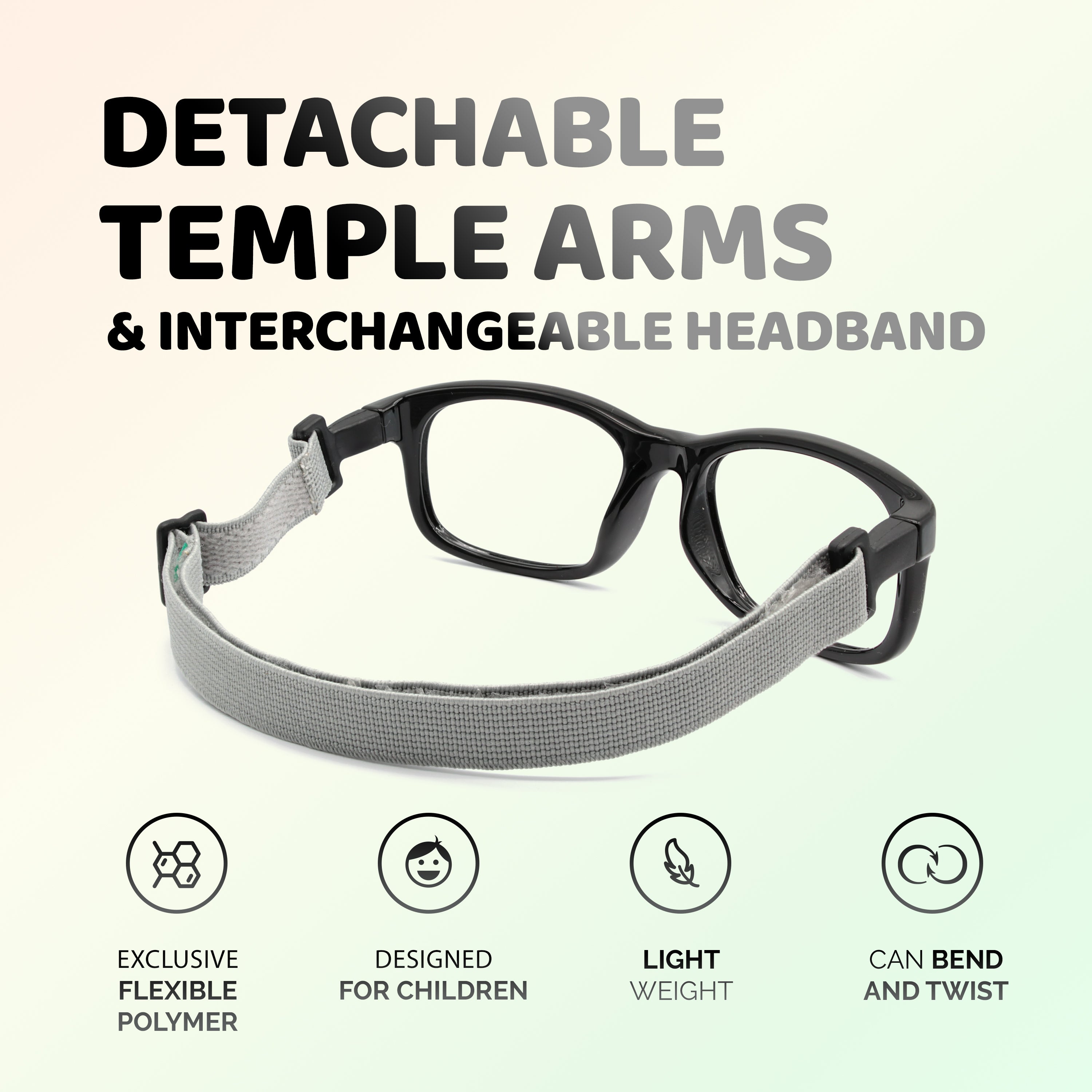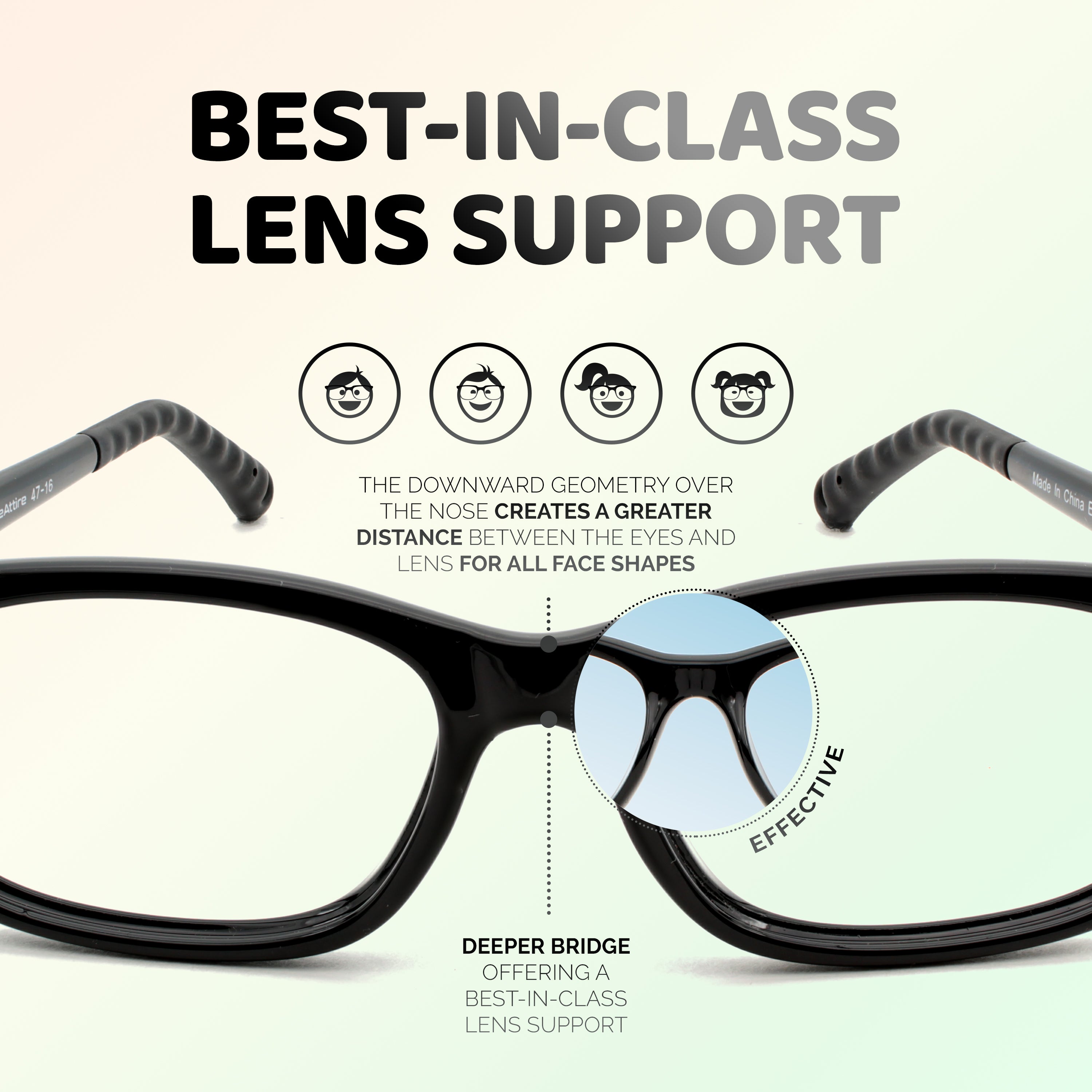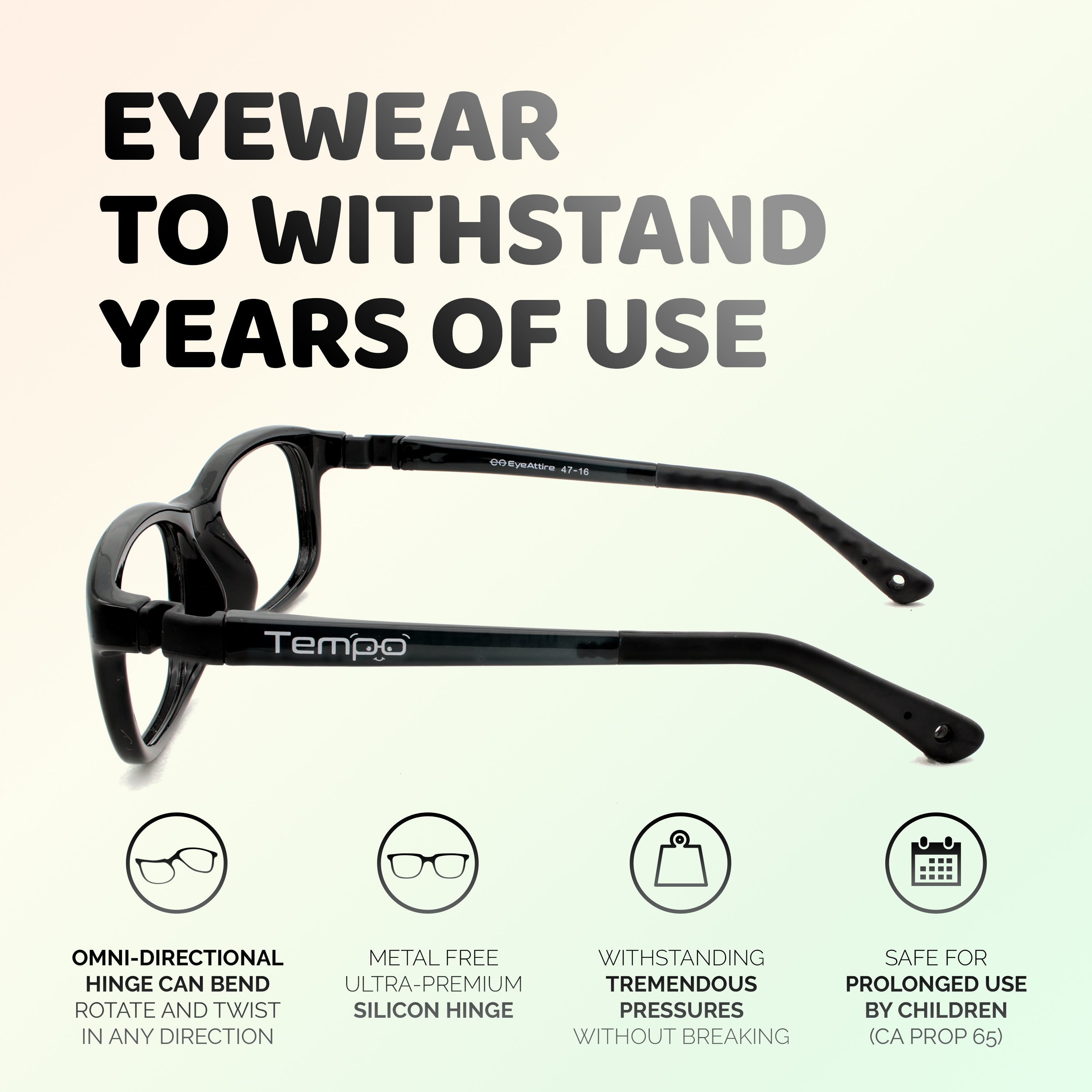 Share
Measurements
Prescription range:
-20.0 to +8.0
Recomended pd range:
Single: 60-66 | duel: 28-35
Free Lenses On Most Orders
Enjoy complimentary Polycarbonate lenses for most orders, and substantial savings on high-power lenses, ensuring durable and clear vision for every child.
Free Lenses On Most Orders
BPA-Free Glasses for Kids
Our glasses are constructed from 100% BPA-free flexible plastic, ensuring a secure, comfortable fit for daily wear, significantly reducing the risk compared to traditional glasses.
BPA-Free Glasses for Kids
One-Year Frame & Lens Warranty
Each pair of Tempo Kids Eyewear is backed by a one-year warranty, ensuring your child's glasses withstand the rigors of everyday play.
One-Year Frame & Lens Warranty
Free Shipping
Enjoy free shipping on all US orders, plus complimentary international shipping on orders over $200!
Interest-Free Payment Plans
Get your kids' glasses now with interest-free payments through Afterpay and Shop Pay!
Interest-Free Payment Plans
10 customers are viewing this product
Tempo Unbreakable Series: The Ultimate Resilient Eyewear for Kids
Introducing the Tempo Unbreakable Series - Premium Kids Eyeglasses, a revolutionary advancement in children's eyewear. Crafted for the unstoppable energy of childhood, these frames set a new standard for resilience and safety in kids' glasses.
Key Features:
Unbreakable Flexibility: Made with an exclusive flexible polymer, these glasses are virtually unbreakable, withstanding bending, twisting, and stretching without cracking or shattering.
Versatile Design: Detachable temple arms and an interchangeable headband offer unparalleled versatility for traditional wear or extra security under helmets.
Advanced Hinge Technology: The metal-free, omni-directional silicone hinge endures tremendous pressure, ensuring longevity and durability.
Engineered for Comfort: Lightweight and designed to distribute lens weight evenly for enhanced comfort.
Safety and Health Priority: 100% BPA-free and California Prop. 65 compliant, ensuring child safety.
Customizable Fit: Adjustable silicone-coated temple tips and headstrap for a tailored fit and stability during active play.
Complete Accessory Kit: Includes a temple strap, headband, protective zipper case, microfiber pouch, and cleaning cloth.
The Tempo Unbreakable Series redefines durable, stylish, and safe eyewear for kids. Not just glasses; they're a promise of durability and peace of mind for parents, offering freedom and fun for kids. Embrace the ultimate eyewear solution for your child's adventurous and dynamic lifestyle with the Tempo Unbreakable Series.
Read More
PEDIATRIC EYECARE PROFESSIONALS
No prescription is out of range
Complete Accessory Kit for Uncompromised Care
Each pair of Tempo Unbreakable Kids Glasses comes with a full suite of accessories to ensure your child's eyewear is always at its best. The kit includes 1x temple strap and 1x headband for secure, adaptable wear during all activities. A microfiber cleaning cloth is provided for streak-free vision, while a soft microfiber pouch safeguards the glasses when not in use. Plus, a durable Tempo branded protective zipper case offers robust protection against the knocks and bumps of daily adventures, ensuring the glasses are safe and sound. This comprehensive package is designed for convenience and lasting use, keeping your child's glasses pristine and ready for action.