Why Kids Need Vision Screenings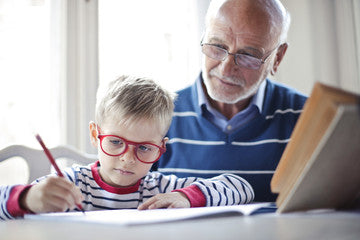 Why Kids Need Vision Screenings
Vision testing at an early age is vital for every child. Clear vision allows children to learn the visual skills needed to perform well in school. Eye exams and vision screening are not the same. Think of a vision screening like a precautionary step before an eye exam. A quick examination or vision screening by a school, pediatrician, or family practice doctor is not a substitute for an eye exam performed by an optometrist (OD) or ophthalmologist (eye MD).
When Should My Child's Eyes Get Checked?
Regularly have your kids eyes checked by an ophthalmologist. Even as a Newborn or infant your child can show signs of degenerative or high-risk eye problems. Early intervention from an ophthalmologist (eye MD) is the best method to prevent further harm. Some vision problems, such as lazy eye are best treated while the child's vision system is still developing.
Beginning again in preschool and annually thereafter kids should have eye exams. A child who is unable to see screens or read books can become distracted or frustrated, leading to poor academic performance.
What are the Signs of Poor Vision In Kids?
Children may show one or more of the following symptoms. For a more in depth look at each symptom, check out our post about the most common vision problems for kids.
Squinting
Lazy Eye
Head Tilting and Eye Covering
Hold Screens or books too close to the eyes
Excessive Eye Rubbing
Headaches or eye pain
Difficulty concentrating on school work
What to do after your child fails a vision text
If you believe your child is suffering from any of these, please make your children an appointment with a local eye care professional. Search the internet for "Pediatric Eye Doctor Near Me", or "Kids Eye Doctor Near Me" on google.